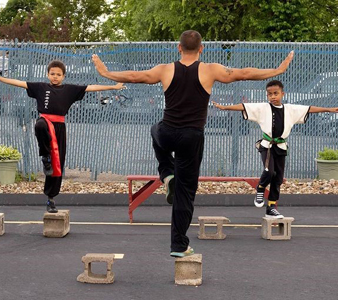 Balance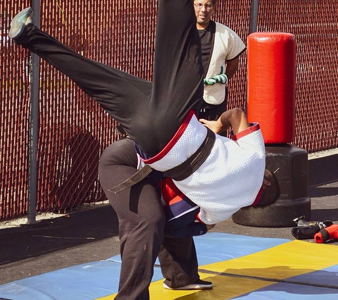 Strength
Flexibility
Confidence
Focus
Perserverence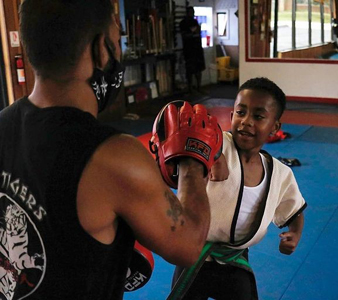 A+ Attitude
Courtesy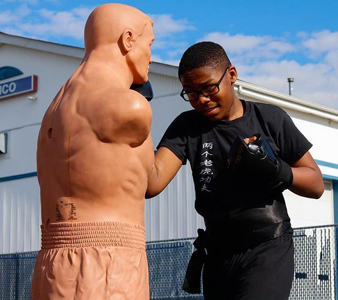 Honesty
Kung Fu Shuai Chiao Wrestling Kickboxing Tai Chi
For kids, adults and teens. Join us!
---
Announcements
We have added more class times and options, see our schedule for all days and times! Call us or use the form at the bottom of this page to contact us and get started!

(Click image to go to GoFundMe page)
You can now manage your payments, book classes, buy uniforms and more using our online portal. Click below to get started!
Go to Our Online Portal
See videos, images and training tips on our social media pages. Follow us and say hello!
Our Mission:
Our mission at Two Tigers Kung Fu Academy is to teach and expand the knowledge and interest in traditional kung fu. More specifically, the arts of Shuaijiao (Chinese style wrestling) Shaolin Kung fu and Tai Chi. We want to make available to everyone all the physical and health benefits, but just as important the mental alertness and personal growth.
Martial Arts can be practiced by everyone with, if necessary, the right adaptation to the individual. Over the years, we have successfully trained people with special needs and disabilities. We have experience with conditions such as Cerebral Palsy, Deafness, Visual Impairment, Autism, Asperger's, Dyspraxia, ADHD and other learning disabilities. Our martial arts school has an objective to be socially inclusive regardless of age, race, gender or ability. We are a proud school for all.
We do not want to develop better health, fitness, and self-defense skills only. We want to help children and adults to be stronger, safer, and more confident citizens who practice the principles of traditional Chinese martial arts. Discipline, Respect, Self-control, and Honesty